Terry Culkin IT Management & WordPress Developer
Terry has over 20 years of professional experience in Information Technology.  His skills include System Management, Web Development, Online Security, Customer Support and Server Administration.  ZZZZZZ If you are not technical then I just put you asleep.  
How I help my clients
I have been working with computers since I was 13 years old. I built and repaired them for University Professors with some friends in the '90s.  Computers and technology come naturally to me because I love to research and read.  My passion to teach and train others on technology is what drives me to learn more.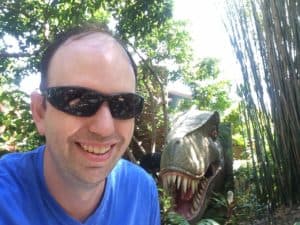 At 17 years old I  lived in Quito Ecuador as an exchange student without knowing Spanish.  I learned to adapt to the unknown.  Technology and tools keep changing and I help my clients adapt to the changes.
While doing this I keep their websites secured, fast and at a low cost.
Over the years, I have explored and learned many different areas in Information Technology.  I was the Systems Administrator at Columbia University Langauge Resource Center for over 10 years where I managed systems and developed language learning websites.
Fix Your Tech
Whether it is Windows, Mac or Linux I set it up, fix it and optimize it.  On the web development side, I am able to create a web server and develop a state of the art website.
Many businesses do not have an IT Plan.  I help small to medium-size businesses that don't have an IT staff create and maintain a Tech Plan.  This lowers the cost of doing business and increases revenue & productivity.
How can you lower your IT bill?  Reach out to me on here at terry@terryculkin.com , my contact form below or Facebook.  We can create an awesome plan.
Portfolio of Projects Done:
Some of the amazing projects I have created and worked on:
Web Development
Server Management
Video Editing
Mac Support
Windows Support
Search Engine Optimization (SEO)
Web Marketing / Content
Ubuntu Linux
Cloud Technologies
Online Security