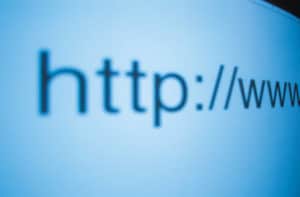 We live in an Internet world.  If you have a business then you need a website and social media.  I cover a lot of that with my How to start a website corner stone.  The truth is, promoting online really helps get customers locally and internationally.
The problem that most people have with promoting their website online is they expect someone else to do it.  Even if you pay for someone to promote your website, how do you know they are doing it right?
Here are the 7 laws of promoting your small business online.  These are things you as a business owner should do or oversee.  In today's competitive market, you need a successful presence online. You need to make sure people find your small business online.
These Laws assume you have (or plan to have) a website and your email address is that same domain as your website. (Like mine for example is info@wordpress-123860-679395.cloudwaysapps.com and my website is www.wordpress-123860-679395.cloudwaysapps.com. )
Law 7– Mailing Lists Promote Your Small Business Online
Creating a mailing list is one of the easiest and rewarding ways to promote your small business online.  It is an essential step to get your small business online. An email list gives your business the following:
An audience.
Ability to directly remind your customers about your services and products.
An easy way to launch new services, products or announce news and specials.
Make sure it's easy for users to sign up for your list.  You can always give something FREE to get people to sing up.  Use mail list applications like Mail Chimp.
Send emails to your list at least once a month.  Do not over send to the list.
Law 6 – Google Applications
You need to have a Google Account to use these MUST have Google Applications. You have two options for a Google Account.  You can either use:
Google Apps allows you to have a Google account with your own domain.  Besides getting email, Google Apps is a great internal application that will lower the need for an IT consultant.  Google is essential part of getting your small business online.  I really encourage all businesses to consider purchasing this from Google. It's $5 a month per user. (I recommend looking into  Google Apps).
The essential Google tools that you need from  (which you login with your Gmail or Google Apps account) are:
Webmaster Tools – This shows you if there is anything wrong with your website from Google's perspective. Google scans every website out there and index them so we can use Google and find things. Google Webmaster tools can show you how often your website has come up on search pages and what keywords people have clicked on during searching.
Google Analytics – Who's coming to your website? From where? How? The answers are answered with Google Analytics.  You will have to put a small code on every page for this to work.  You can easily do this with some themes like StudioPress Genesis.
Google Places – You need a physical address for this one.  This is how you end up on Google maps but it is so much more then that.  Put your hours, description of services, pictures and videos here.  When people search on Google this will come up.
TIP: Ask your customers to give you reviews here to help drive more traffic from Google searches.
Google Drive – Google drive stores and syncs documents across multiple devices like your computer and iPhone.  Plus you can create and edit files online.  Google Drive has Google Docs installed which allows you to collaborate documents with anyone from around the world in real time.
YouTube – If you use YouTube to put up videos for your business others can share them.  This is great when people are searching for your subject.  Name your videos with keywords and tag them.
Google has many more products that help businesses. The above really help promote your website.
Law 5  – Search Engine and Directory Submission
You need to be in search engines and directories.  This is essential for people to find your small business online.   You can use the free versions of these directories first, if you feel the paid versions will help, then go for it.  If you did the above and created a Google Webmaster Tool account you are already in the Google Search engine and are able to look at where you rank.
I have previously talked about submitting your website to directories (check  out Get your Small Business Listed Locally). Learn more about directory submissions here.  This post, that I previously published, lists all the directories that you should be submitting to including: Bing, Yahoo, Manta and more.
Law 4 – Commenting On Blogs
Commenting on other people blogs helps people know who you are.  It also shows people your expertise if your comment is positive and helpful.  Commenting on blogs is meant not to promote you directly but show people how smart and knowledgeable you are in your industry.  It also helps to be friendly to others in your or similar industries.  Commenting will help grow your small business online be creating relationships.
For example if you are an accountant, search for blogs that deal with personal and business finance.  Give your opinion but always be nice!  If you disagree with someone's post, tell them first how you appreciate their opinion.
Law 3 – Social media
The musts here are Facebook and Twitter.  LinkedIn and Google + are just as important but if you want to start out slow go with Facebook and Twitter. Social media lets people hear your small business online.  This is your Internet voice!
Schedule your Social Media with tools like Hoot Suite.  This will make it possible to create your posts for an entire week or even month for Twitter, Facebook, LinkedIn and Google +.
If you are not on social media, then you are losing out a large amount of customers.  Building a follow on social media isn't done over night.  The results of using social media take time.  The main point of social media for business is to be social.  It is to connect with your customers and colleagues.
Social media is also a great tool to find people, places and events.  Most things on social media are happening at the current time, so it's great to see what is happening where you are.  For example, I find all sorts of local events happening when I search Twitter with the name of my town.
Law 2 – Email Footer
Many people don't create a proper email footer.  You are sending emails for your business every day.  This is the easiest way to promote your small business online.   In your footer you need:
Your name

Your business name

Your contact info – telephone number, email, (optionally social media)
If you are doing social media, spell out your social media. For example:
Twitter: @TerryCulkin not just a link with Twitter. Or  www.facebook.com/TerryCulkinTechnologies,  instead of a link with facebook.com.
P.S. Don't forget about the P.S.  Use this area to tell a little about your business.  You can use this area to promote your email list and what you give away to new subscribers!
Law 1 – Blog
Believe it or not, if you do the above laws while also business blogging and commenting on other peoples blogs then you will be naturally promoting your small business online. It's time to start!
First – start blogging once a week.  Commenting on other people's blogs in your industry will automatically link back to your blog.
Then keep the blog on topic.  Choose keywords that you talk about constantly.  The more you talk about the same topic the more of an expert the search engines and directories you submitted to above will see you.
I recommend WordPress for your small business website that is also blogging software. This allows you to blog right from your website.  To do this, you would need a host like Bluehost.   Read my section How to start a website.
—
I hope these 7 Laws of promoting your small business online helps you take control of your business technology.  For more tips on taking control of your business technology checkout my corner stones: How to Start a Website & Business Website Essentials. What are your Business promoting laws?  Comment below to share your experience.
To your Tech Success!
-Terry