The first line of a secure WordPress website is to be prepared. Backing up your website offsite (meaning not only on your web host) will guarantee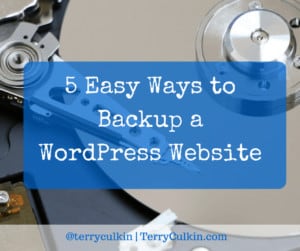 if something happens you can recover your business website quickly. You are protecting your online business success by automating your backups.
Everyone who is running a business online needs an offsite automatic backup solution. Backing up your data hourly or daily.
I have setup many systems for clients and here are the top five solutions. I will start with my preference, Cloud-based solutions then Free plugins that have basic features.  Everyone who has a website needs to backup!
1. Manage WP (starting $2 per Website)
2. CodeGuard (Starting $5 per Website)
3. VaultPress (Starting $5 per Website)
4. BackWPup (Starting Free)
5. UPdraftplus (Starting Free
Cloud Based Backup Services:
I prefer Cloud Services, this way you don't need your own cloud accounts for the backup storage. Everything is done for you. Manage WP & CodeGuard both have Free Trials which I recommend trying the backup solution to make sure it works with your web host and doesn't conflict with other plugins.
Manage WP – $2+/m Backup and much more
Manage WP is more than just backing up your website. I use this for managing and updating all my clients and my WordPress websites. This tool is perfect for anyone who has more than one WordPress website including test sites and membership sites. Sometimes we have multiple WordPress installs on one server, all of these websites need to be updated and backed up. Manage WP does all this.
The FREE version doesn't come with backing up. On average it's about $2 a month per website for backing up. Cheapest cloud solution. It's new Orion version is launching and has Offsite automatic cloud backup solution on their Amazon AWS servers. Meaning it backs your site up multiple times a day, and you have an infinite amount of backups.
A perfect solution since you don't have to worry about running out of space on your own Google Drive or Dropbox account.
CodeGuard – $5+/m Cloud-based automatic backup
This is a subscription based service starting at $5 a month per website. They work with many different platforms not only WordPress. They have single click restore, daily site changing monitor, reporting and more. All data is on their secure servers making it easier for you. 90 day archiving and an option for an infinite archive.
Very easy to use. They also have plans for multiple websites which is great for designers or developers.
VaultPress – $5+/m – Cloud Based Automatic Backup from the WordPress makers
Easy to use Cloud based backup. VaultPress starts at $5 for basic backup including 30-day archive.
Single click restore. My only issue with VaultPress is many of the advanced features are costly per month. Other plugins do similar things fro free. However, the tools are perfect for non-tech bloggers.
Backup Plugins:
I've only picked two that I use and like. These are great because you can try them out for FREE. Each one has advantages. Please install and test these plugins on your website since every host is different
BackWPup – Starts FREE – Great plugin for Dropbox and AWS

You need something to backup quickly to your Dropbox then this is it. It works good and for Dropbox and AWS it's FREE. The Pro Version allows more control and more places to backup.
If you're just starting out and already have a Dropbox or AWS account, this is a good way to start. You choose how many backups it keeps on your own DropBox so make sure you have enough space o. If you say three backups, then it's only keeping the last three backups. On the above cloud base solutions, you are automatically backed up daily and archived for 30 days or more.
One great feature is it can backup when the website is updated. It's incredibly easy to backup and restore your website.
UPdraftplus – Starts Free – Backing up to Dropbox and Google Drive.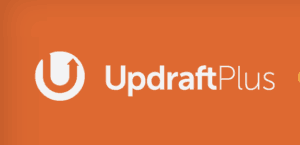 A great free backup plugin that is Free. The Pro version has some great add-ons if you need them. It isn't as easy as other backup programs but gives some great options.This uses your cloud accounts or you can use Updraft's Cloud based service.
Summary of different ways to backup a WordPress Website
There is no reason not to have WordPress Website Backup solution in place. It's needed. If your web host has a problem and you want to move to another, you will be happy you have your website data ready to upload to a new server. This is your business, and you need to be prepared for everything! Having an offsite solution is a huge part of securing your WordPress Website.
Action Steps: if you don't have a backup solution look at the above suggestions. If your non-technical and need a time-saving solution then look into the Cloud solutions. If you are on more of a budget crunch, then look at the Backup Plugins. Either way, there is no excuse not to have an offsite backup of your business website.
If you need help contact Terry through my website or social media. Be happy to help. What backup solution do you use or have you tried? Let me know in the comments.
To Your Tech Success,
-Terry