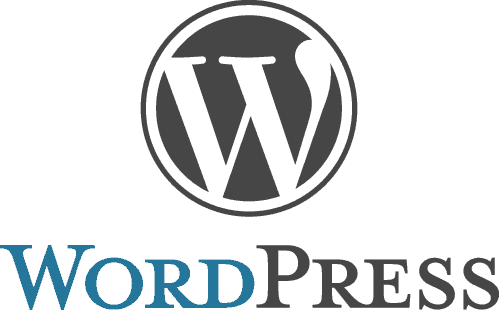 When I talk with my clients about building a small business website I explain to them that I use WordPress blogging software.  The first reaction is always the same, 'I don't want a Blog.'  I understand their concern however, I do believe that small business websites do benefit from WordPress and blogging.  It has been proved that bigger sites and high content sites get more people and more people lead to more customers.
It's simple to understand that the bigger, more pages, your small business website has, the more chance of someone finding you.
Here are the 6 reasons to use WordPress for your small business website.  I am talking about wordpress.org which is hosted on your own domain.
 Reason #1 – Easily updating your small business website content
Most people hire a web designer and then can't update their website easily.  So the website stays up like a yellow page listing or an old billboard.  The problem is Search engines like Google and people in general aren't impressed with old content.  Updating your content and giving tips, ideas and information gains future and current clients trust.  It grows your small business website and saves you money.
Instead of paying your web designer to change or add a new page, you can do it yourself very easily in WordPress.  If you can create a new email message, then you can create or edit a page in WordPress.
Reason #2 – Premium Templates – Easy to change design
WordPress is a CMS (Content Management Software) which is known for separating the content (your information and what you write) with the design.  This means you can update and change the way your site looks when you need to and it will not change the pages, articles or blog posts you've created. Also there are thousands of templates for WordPress that can jump-start the look and feel you want for your website.  These templates are called themes.  I personally recommend Studio Press which are premium themes and are much easier to use.  Premium themes are paid themes  They save time and make updating your small business website much easier.
Reason #3 – Adding more function with Plugins
WordPress has many built-in features that are great, however it also  has thousands of plugins.  Think of plugins as little apps that help you do amazing things with your small business website with little effort.  Everything from easy to use forms to getting listed easier in Google.  Since WordPress is installed on your hosting company's server its your responsibility to keep the software up to date. WordPress has a built-in feature to let you know when a Plugin needs to be updated.  Also the plugins can be installed with a click within WordPress.
Reason #4 – Search Engine Optimized
Getting your small business website found is very important and WordPress has many ways of doing this.  First, there are hundreds of themes and plugins that can help you with this.  Second, becoming big in the search engine world is about growing your website.  The more pages you have that are relevant to what your company is about then you will be able to get more people from the Search engines.  So building content based on your business is the most important way to get more people to your website.
Reason #5 – Easy to update the Software
Just like you get those silly pop-ups to update your Windows or Apple operating system, online software has to be updated too.  Since WordPress is installed on your hosting company's server its your responsibility to keep the software up to date.  If you do not update your software your website can be vulnerable to hackers.  Not updating your small business website software is like leaving all your doors and windows wide open for anyone to enter.
The good news is that WordPress has a one button update for both WordPress software, plugins  and themes that you have installed.  Making it easy to secure your website is probably the most important reason to use WordPress.  If you feel uncomfortable or feel that you may forget to update your website when needed many businesses have a service to update and maintain your WordPress website.
Reason #6 – Popularity – WordPress the most popular Website platform
According to http://w3techs.com/technologies/overview/content_management/all – WordPress is used on 15% of all websites.  That number is very high considering there are billions of websites on the Internet.  It is the most used Open Sourced (Free) Website hosting software.  It is popular because it is easy for the website owner to use.  This means they can update and control their own website without always hiring someone to do minor updates.
Talk in Your Internet Voice
WordPress works for most Small Businesses and self-employed professionals because it is easy to use and update.  Like everything, you need to be trained and to keep up with current trends.   The great thing about WordPress is thousands of people (like myself) are experts with the software.  Unlike similar software that consulting companies recommends, it is easier to work with and is  something that everyone knows. or self-built.  If you decide not to use WordPress, make sure that other people besides the company or person who is building your website knows how to support the software.  If you google 'WordPress Tutorial', you will see millions of entries.  WordPress is a standard and more small business owners are choosing it to take control of their own small business website and online identity.
Back to Business Website Essentials section.
Action Step
Get a WordPress website!  If your business doesn't have a website or you are not updating your website you may benefit from a WordPress website as stated above.  You will need to plan this process out and should seek help in doing so.  The longer you are without a dynamic marketing tool called a website the longer you are promoting your competitors who have one.
Good luck, and leave a comment below, Twitter or Facebook me.  You can always contact me with any questions.  I am here to help you with your online business struggles.
To your Tech success!